Camera & Composition
Variety of Shot Angles
Using a variety of shot angles will make your production more interesting. In this video of the Flat Top (Cone) Manor on the Blue Ridge Parkway in Blowing Rock, you see how the estate and house are presented with a variety of shots and angles including some close ups of the architecture and some wide shots of the house sitting on the vast estate property.
Closeup, Medium, & Wide Shots
To see the difference between closeup, medium, and wide shots, click here.
Most people feel that closeup shots are more engaging and even adds story:
"Hold That Shot"
CLICK HERE to understand about "holding that shot" - Hold any video shot for at least 15 seconds. You'll thank yourself during edit. It takes a second for the camera to turn on and focus. You have been looking at the shot and it seems steady, but the camera is just waking up and needs at least 10-15 seconds for any shot
Framing Considerations
There is a reason expert interviews are often called talking heads. They are usually presented as a headshot from the bust up. The head should fill the frame. The most common mistake a see if students leaving too much head room. In so doing, your audience will be more engaged. They can more easily see facial expressions and feel they are taking part in the conversation.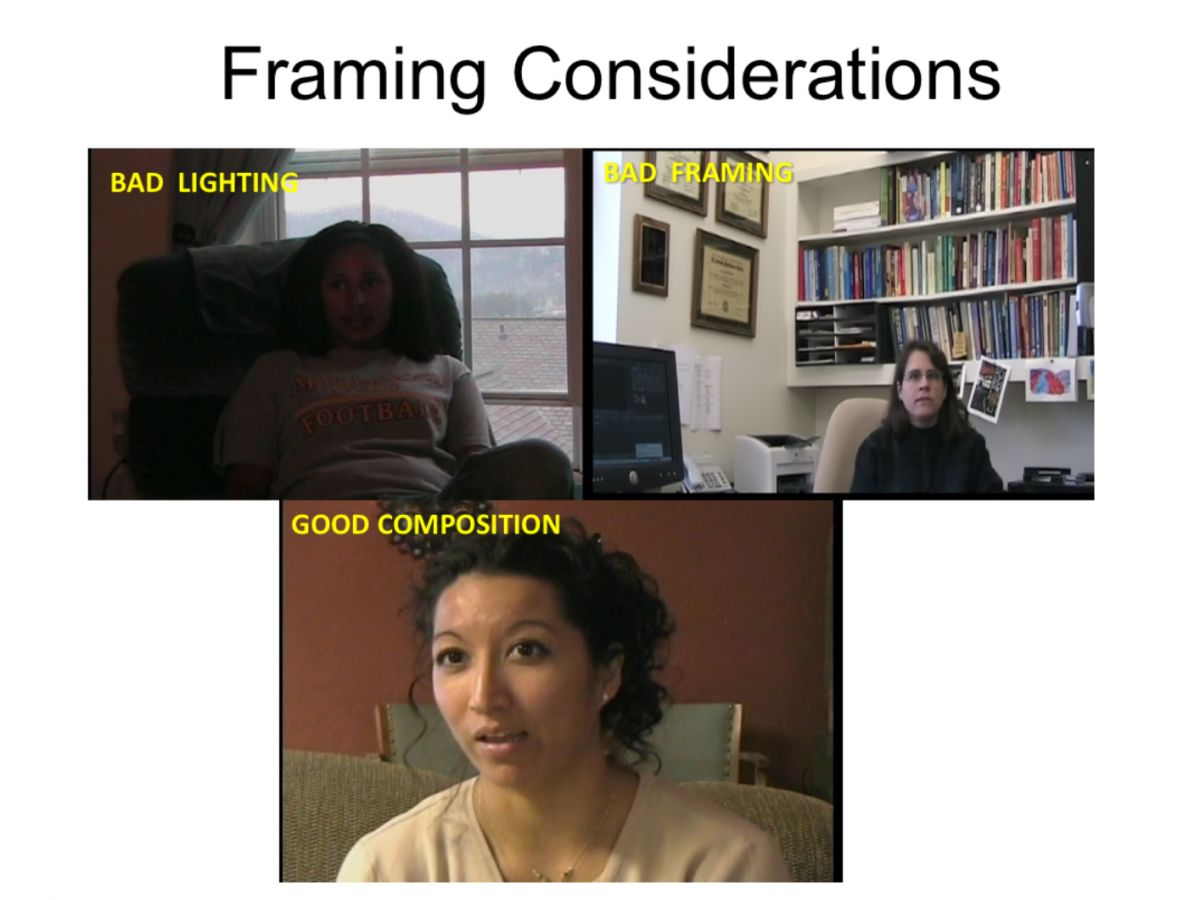 Hold Your Camera Horizontally